I

n times like this, all South Africans must BIND TOGETHER – and that includes us! We've retooled and re-designed much our factory in order to help our nation get through this pandemic.
And remember, all of our products can be tailor made around YOUR particular PPE needs. 
When it comes to the best way to protect your staff, students and parents from the spread of highly infectious diseases, you'll find BK Bookbinders to be the ultimate solution for your institution.
High Quality see-though desktop and counter-top dividers

Student Protection Kits (Refillable sanitizer dispensers, face masks)

Warning, Notice Boards & Posters

and much, MUCH more!
High quality 

See-through

Standard  / bespoke sizes and quantities

Durable

Personalized  branding
Easy assembly

Desk-top/ Counter- top

Fixed or portable

Washable

Anti-Shatter available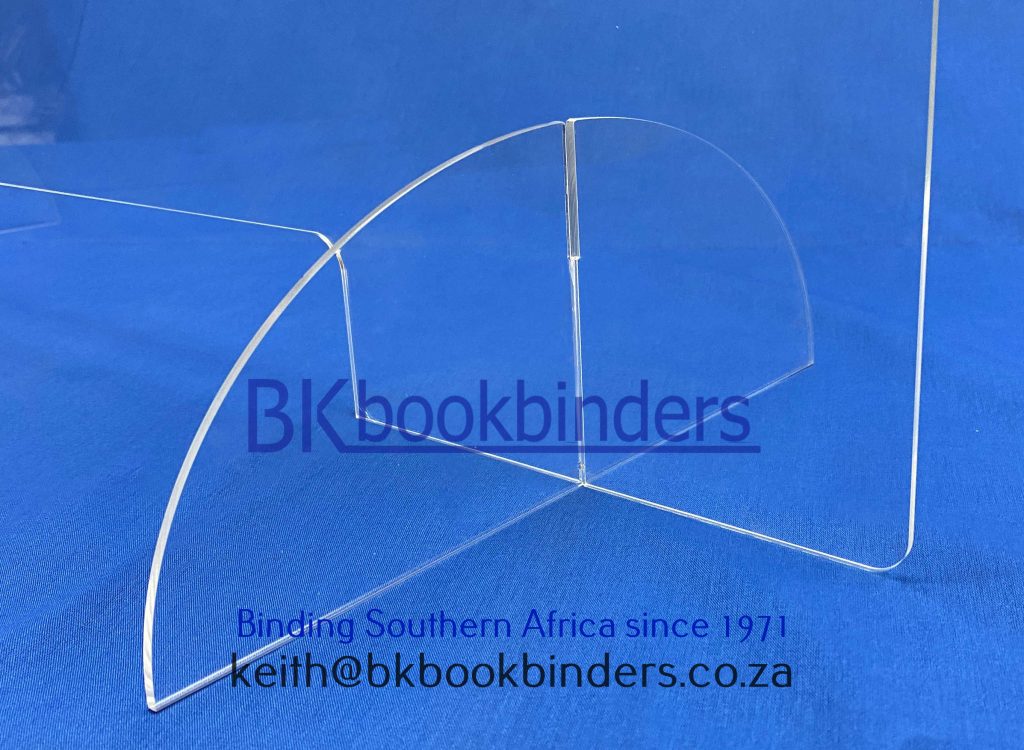 100ml Pocket-sized spray bottles 

Refillable
70% Alcohol base

5L Refill bottles now available!
3-Layer Masks

Variable pack sizes and mask quantities to match school requirements
 Refillable 100ml   handsanitizer   spray dispenser

Student / Teacher / Parent packs
Awareness Warning Posters
Based on US CDC guidelines

Variable  sizes and texts to match organizational requirements
General purpose

Child friendly

Bespoke branding for your organisation